POLYTEC ROBOTICS is part of BM GROUP, an Italian industrial group with 20 years of experience in the field of industrial automation. Thanks to the synergy with the other companies of the group, POLYTEC can integrate robotic systems with both existing and new plants.
With a constant increase in turnover, POLYTEC represents a story of success within BM Group due to the leading position it earned among the top suppliers of robotic cell solutions for the steel market.
The group currently employs over 100 people with an average age from 30 to 35 years, daily committed to meeting customer expectations and to bringing innovative solutions to their plants as well as to ensuring quality and safety.
To achieve this goal, POLYTEC believes it is essential to invest most of its income in research and development projects, conceived and developed in close collaboration with customers.
PolySAMPLE – the system is constituted by a heavy industrial robot, insulated with a stainless-steel cover with temperature control. The six-axis robot provides the measurement of temperature, oxygen and the sample picking.
The cell can have more of one warehouse with 60 sensors in order to work in a totally automatic way without intervention of operator in front of the furnace. The cell can be equipped with an automatic station to clean sample and transport to operation station.
PolySAMPLE EAF Benefits:
Reduction of time and energy for each heating cycle typically from 30" to 2'. Reduction of the additives in the ladle due to repeatability of measure. Increasing the efficiency of 2 to 4%. Heavy-duty stainless-steel protection with ceramic insulation.
Dynamic parameterization of inclination, height and speed on molten steel. Working range up to 3500 mm. Advanced algorithm for collision detection in order to guarantee the safety of lance and arm. Scalability of the product by simple manipulator to fully automated complete laboratory analysis feasible in separate steps.
For more info:
http://www.polytecrobotics.com/wp-content/uploads/sites/13/2016/11/PolySAMPLE-EAF.pdf
PolyEYE – Implements the operations of PolySAMPLE EAF, including a specific lance equipped with 6 cameras, able to enter in the furnace and inspect with a 360o view, the refractories, burners, injectors and water-cooled panels.
The solution automatically manages the temperature measurement the sample picking and the furnace inspection.
Operator controls the activities through a user-friendly interface.
PolyCAST is a multitool robotic application to automatize the operation on continuous casting like:
Lancing in case of interruption of metal flow from ladle to tundish
Ladle shroud positioning
Ladle shroud cleaning (lancing by oxygen to clean and reuse the ladle shroud)
T & S lance for sampling and measurement – powder distribution
PolyCAST Benefits:
Operators can control the whole cycle via CCTV
Automatic shroud insertion
Whole cycle time reduction and process optimization
Dispenser storage tool
Tundish powder dosing and distribution
Reduce the risk of injuries, improves operator and caster safety
POLYTAG BL – POLYTAG BLE
The robot and the label machine are included in the container in order to simplify the installation. The label is positioned on the billet, fixed and welded in the point envisioned, through a metal nail. The labels application head is mounted on a recoil system in order to protect it from blows, allowing a safe approach on billet.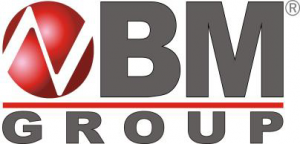 PolyMARK B
A robot with painting head and high-water pressure constitute the cell.
The robot and the label machine are included in the container in order to simplify the installation. The painting system is specially engineered to use a non-toxic high temperature resistant paint.
PolySHAPE – The system is normally integrated within a robust POLYTEC – PolyTAG BE tagging cell and allows to measure the shape of the billet head. The check can be done for each single billet.
The system consists essentially of a 3D laser scanner and a particular software algorithm measures precisely 0.2 mm (0.003 inch) head of the billet head and identifies the main geometric defects that occur from continuous casting.
A version of stand-alone PolySHAPE can be dispensed, which can be installed directly in continuous casting machine.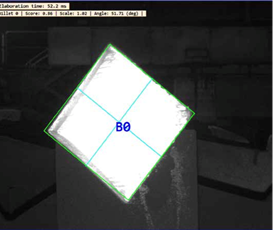 The software is configurable and allows you to set the different alarm thresholds for each defect and its tolerance. Specifications:
Optical resolution: 0.2 mm / 0.008 inch
Measurement accuracy: 0.4 mm / 0.015 inch
Repeatability: 0.1 mm / 0.0039 inch
Billet size: from 80 to 260 mm (3 to 10 inch – both square and round)
Billet temperature: from 0 to 1000 C
Cycle time for measurement: approx. 20 seconds
PolyREAD – The system is able to identify incoming billets in the reheating furnace, by reading the labels printed by
POLYTEC robot PolyTAG BLE.
The system designed with specific regard to the following aspects:
Accuracy of detected data
Immunity to environmental disturbances
Operator safety
Using particularly robust system suitable for working in steelworks
The readings system can read billets in motion at a speed of 1.2 m/sec. Labels applied by robots can be detected alphanumeric code, barcode, data matrix, QRcode. Saving local and remote database information for interfacing with MES systems.