Since 1977, INOXIHP has been showing presence and penetration in the iron working, metallurgical, mining and manufacturing markets and wherever high pressure water is demanded.
This presence has been so effective to withstand the competition of major industrial groups. But, what's more, it is agile.
From the small artisan workshop, INOXIHP maintains the flexible structure: no layers of bureaucracy. Instead, INOXIHP offers quick solutions to Clients' needs.
And also ecological… INOXIHP has chosen industrialization but respect for the environment. This means ecology, easy handling, non-inflammability and other advantages linked to the most natural and widely spread element: WATER
For more information about INOXIHP products please visit company's website www.inoxihp.com
INOXIHP products can be applied in different fields like:
Rolling mills (as high pressure descaling units)
Press applications (especially hot forging presses where non-inflammability is very important)
Mining
Pipe testing units
ROLLING MILLS
INOXIHP is present in the most prestigious steel mills. Its specific experience assures the client valid answers to specific needs.
INOXIHP is able to design and supply hydraulic descaling systems components for preparing steel to manufacturing. It distinguishes itself from competitors by entirely "in-house" production.
Products application range includes:
Billets, blooms, pipes, structural steel, plates, rails, ingots, rods, etc. in carbon steel, alloy steel, stainless steel and special steel grades
Primary and secondary descaling
Direct and hydro-pneumatic accumulator systems components
PRESS APPLICATIONS
INOXIHP is committed to satisfy the demanding performance needs of productivity and precision linked to systems for hydraulic press operations.
Dedicated hydraulic equipment specific for forging, extrusion and forming, operated directly or through accumulators, include:
Pumping stations
Press control distributors with proportional valves
Pre-filling valves
Integrated press/manipulator automation
Descaling systems for rough milled parts
Descaling systems for ring rolling machines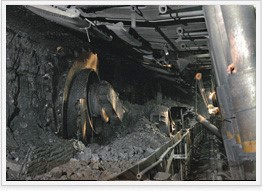 COAL MINING
INOXIHP products range is present in state of the art long wall hydraulic power solutions thanks to the superior product performance together with decades of underground experience.
INOXIHP pumps, pumping stations and valves are designed especially for:
Roof supports
Longwall salvage packs
Longwall power packs
Shearer water boost
Dust suppression systems on roof supports & coal shearers

HYDRAULIC TESTING
Many years of high-pressure applications experience, INOXIHP system solutions are very well presented by the components for hydraulic testing, where performances, reliability and fast response are essential in order to suitably complete such critical systems.
INOXIHP products are designed specifically for testing and installed in major API compliant seamless pipes, flexible pipes, connections, cylinders and vessels producers plants, with pressure up to 2.000 bars.
The range of products includes:
Pumping stations
Intensifier groups
Prefilling/vent valves
Decompression valves
Shuttle valves
Intensifiers prefilling groups
Section and control valves
PUMPING GROUPS
INOXIHP can design and assemble its high pressure pumps with suitable valves (safety valves, check valves, unloading valves, on/off valves), filtering units, measuring systems for remote control, local control panel, different piping and chassis layouts for a ready to install, compact solutions. The pumping groups can be delivered completely customized according to customers' needs together with a full service packages on site.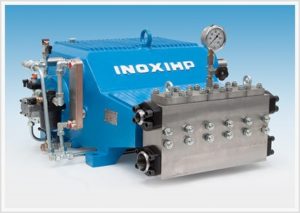 PLUNGER PUMPS PF SERIES

INOXIHP horizontal plunger pumps are able to pump high pressure water and/or HFA fluids and, thanks to their high reliability, compact design, low noise and easy maintenance combined to excellent performance, they find application in all industrial areas where demanding and continuous running are required.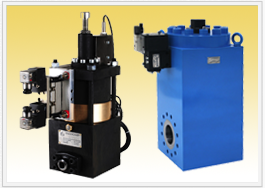 ON-OFF and 2/2 – 3/2 Valves
Characterized by a high reliability and robust design, they are available in different versions and they can be air, water or oil actuated with a maximum working pressure of 500 bars.
PROPORTIONAL VALVES
Designed to operate in demanding applications, they can be used in all hydraulic systems where a high precision and fast response combined with reliability and performance is required.
CHECK VALVES
They are suitable to operate with water and/or HFA fluids with a maximum working pressure of 1.000 bars.
Using water and HFA as fluid, INOXIHP valves are designed to work in demanding applications with heavy and continuous duties where high reliability and fast response are key factors.
They are available in several families with different characteristics with a maximum working pressure of 1.000 bars.